Ningyocho Imahan's commitment to providing freshly prepared and quality ready-made foods. You can also enjoy the taste of Ningyocho Imaha at home!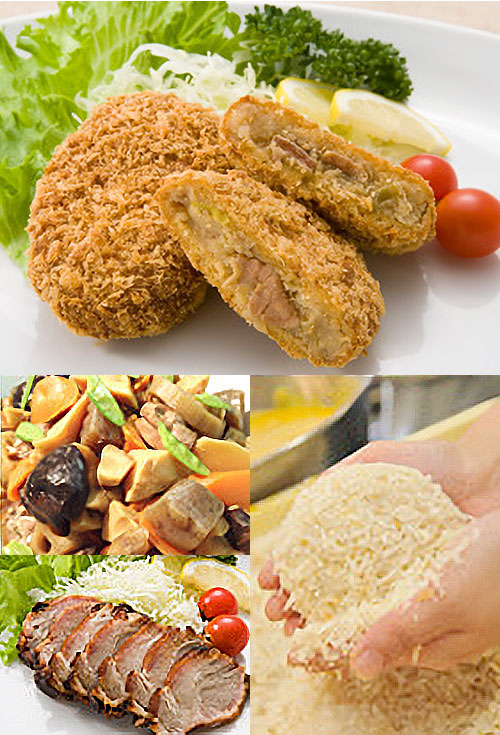 The batter for our specialty "Sukiyaki croquette" is made from raw panko (breadcrumbs) and the filling consisting of potato, kuroge wagyu, shirataki, sukiyaki ingredients, and our seasoned homemade stock. Our minced meat cutlet and pork loin cutlet are crispy on the outside and hot in the inside. These are specialty items that we are very proud to present.

Our salad is always fresh, we recommend trying our salad with one of our lunch bento. For those times that you feel like having one more dish, we also offer chikuzen-ni and kinpira burdock root. We also regularly introduce new menus using ingredients to go with each season.
Our manjū are loved by those any age from children to adults and contain luxurious ingredients and flavorful bean jam and dough. Our mouth-watering "Sukiyaki nikuman" is full of lots of our delicious kuroge wagyu beef. Our tasty "Yamato pork nikuman" is filled with juicy Yamato pork. We also provide freshly steamed "Adzuki bean sesame buns" containing fragrant sesame bean paste.
Each bento we provide is carefully and lovingly made one by one. We provide a sukiyaki bento, seasonal bento, and we can even make a combination bento with your favorite fried food item. Our sukiyaki bento is made with kuroge wagyu (Japanese black beef) and our homemade stock; a very specially made lunch and delicious bento. Our seasonal lunch contains seasonal ingredients, and we offer a large variety of items to suit the desire and needs of many people.
Each staff member serves our products with a bright and lovely smile. This is also another commitment we have toward our freshly prepared ready-made items.